Sculptures
Neither He nor She JackeLB is a playful and happy character who loves life. Their rounded silhouette and crunched ear make them instantly recognizable among the art toys.
See the collection
Skates decks
Skateboarding symbolizes freedom, pleasure and fun. A perfect way for JackeLB to express their creativity!
See the collection



Certificate of authenticity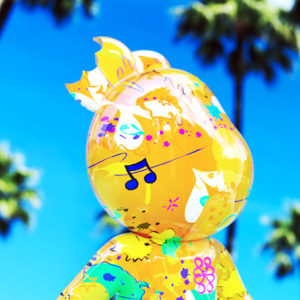 Jack&LB

Art toy made in France
"Joy, Happiness, Hope are universal and everyone can claim it".
This message of peace is what JackeLB wants to communicate through art with explosions of colors.